Style:
Boho
Eclectic
Modern Minimalist
A fun addition to any space.
Delivery within 7 - 14 days
Free Express Shipping
Final Sale
Securely Packaged
Inspired by a timeless classic, this jacquard-woven throw blanket will be the abstract artwork you need to give your space a fun infusion of personality and a vibrant burst of color.

Product Dimensions: 54" x 72"

What's Included:
- Jacquard woven throw blanket, 100% cotton
- All included in a box that is as stunning as the artwork it holds!

Note: Since every Underlyn product is an original work of art that's handmade, subtle variations may occur in color and /or craftsmanship. This is what makes our products truly one-of-a-kind.
Shipping
We offer FREE VIP SHIPPING worldwide on orders over $500. Orders under $500 will be charged a flat rate shipping fee, based on the shipping address. International orders (shipped outside of India) might be subject to customs duties and taxes at the time of delivery. Any shipping charge applied does not include such customs duties and taxes, which are the sole responsibility of the recipient. Estimated duties and taxes, if applicable, are displayed in a pop up in the bottom right corner of this product page, for your information. Please click on this pop up for more details.

Order Processing Time: 2-4 business days
Shipping Time: 5-10 business days

Returns
As our products are made-to-order, all of our products are to be considered FINAL SALE and non-returnable. We guarantee the quality of our products, so if your order was shipped with a defect or arrived damaged, please contact us at support@underlyn.com within 48 hours of receipt. Please include in your email photos of the issue AND the packaging it arrived in.

View our complete shipping and returns policy here.
Washing
A front loading machine is ideal as it gives plenty of room for circulation.
Wash on a short, cold, gentle cycle, with as much water as possible to allow for movement.
Avoid harsh detergents. Use a liquid detergent without bleach or brighteners. Always pre-dilute your detergent.
Drying
Careful drying is very important.
Tumble dry on the delicate setting, medium to high heat. Tumbling helps keep a soft drape.
It's better to remove the blanket slightly damp from the dryer; that way, you'll avoid baking and breaking the fibers.
Story of its making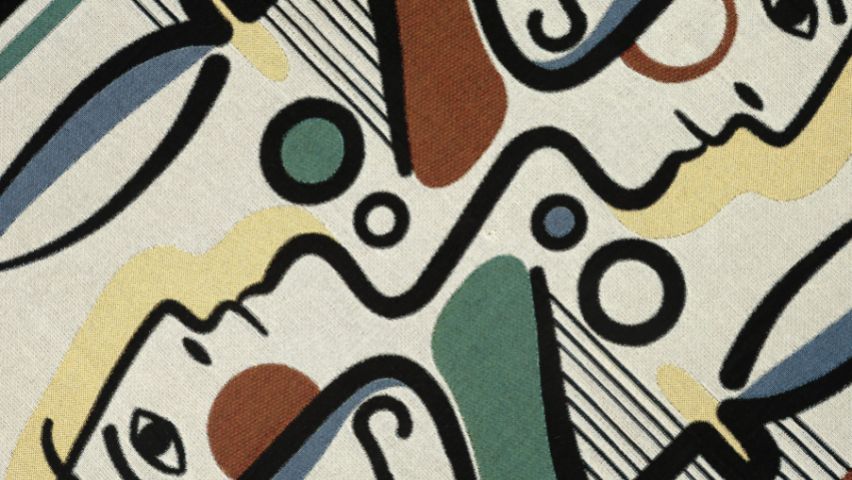 Story of its making
This lovely woven cotton throw blanket featuring an abstract artwork is first jacquard woven in the USA and is then hand-finished in India. The throw has a dynamic & textured look, paired with a soft, luscious feel. Each piece is woven from 100% cotton and hand-finished to make it unique. This woven throw comes securely packed in a gift-ready and super chic gift box that is as elegant as the textile artwork it holds!
Stylist's Notes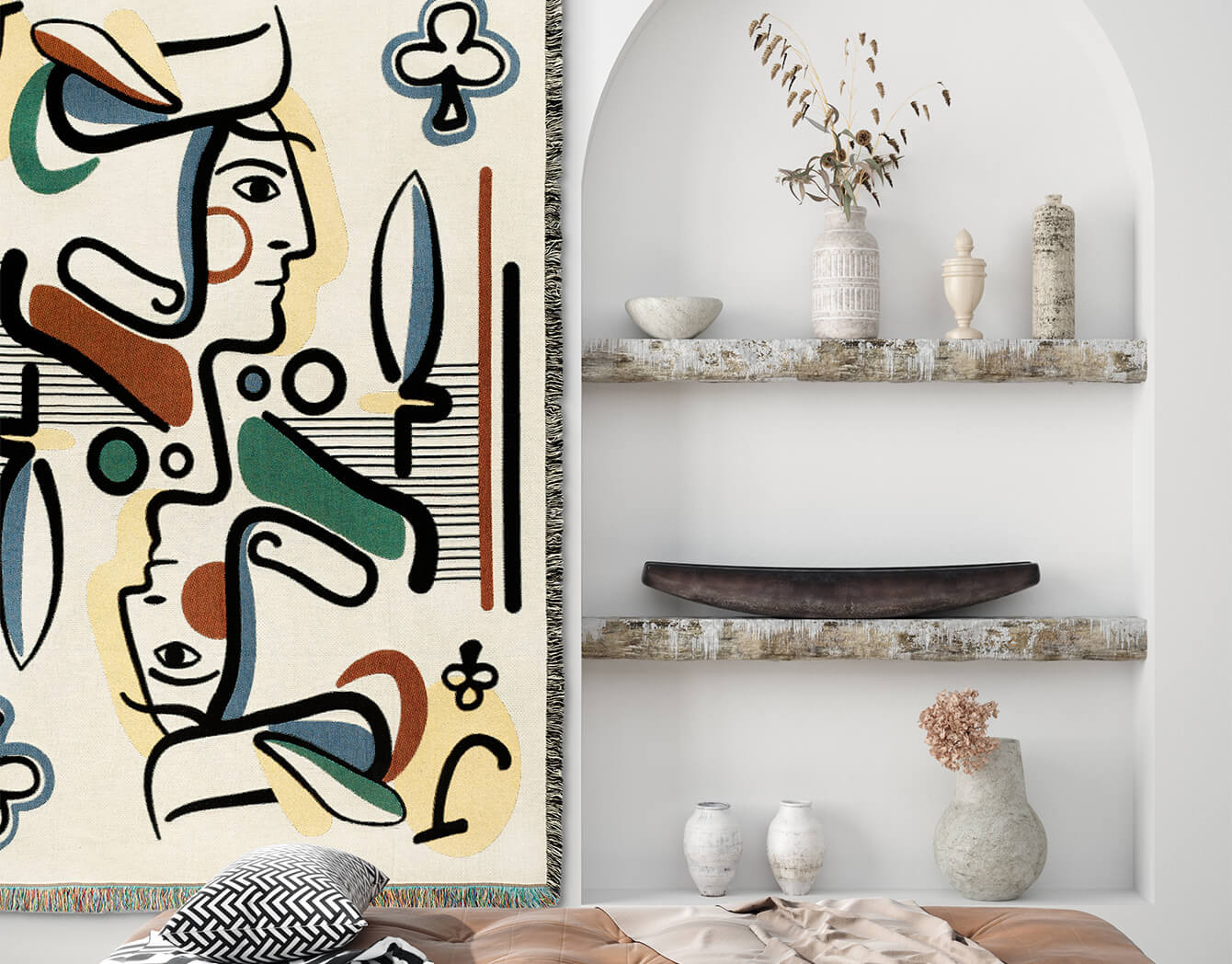 Stylist's Notes
Think Abstract - Abstract art continues to remain en vogue and can add a touch of modernism to your organic modern space as pictured here.
Stylist's Notes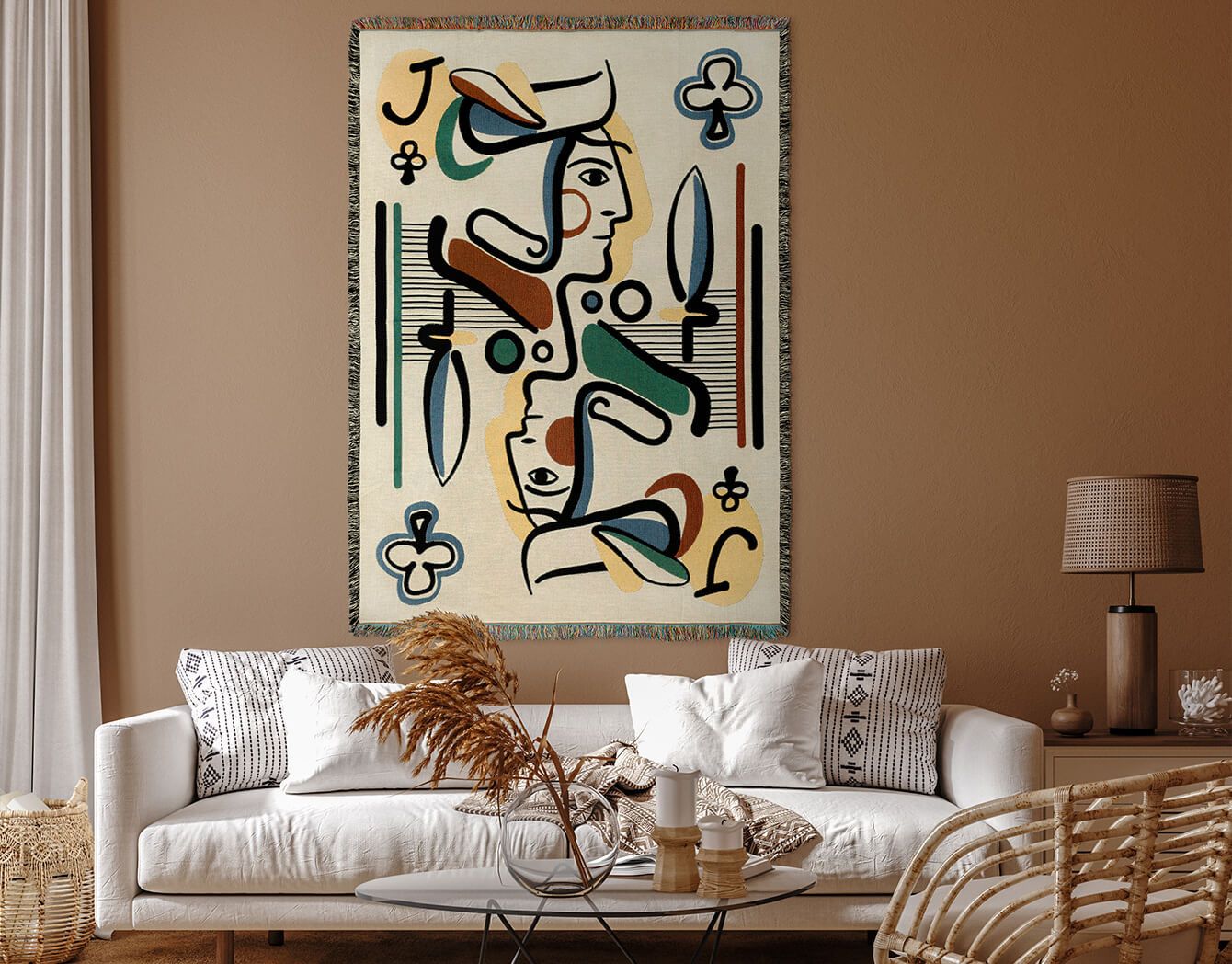 Stylist's Notes
Add texture to any interior with a stylish throw blanket—whether hung from the back of a lounge chair, laid along the end of a bed, or tossed on the arm of a sofa. But what's stopping you from displaying this gorgeous abstract artwork on your living room wall?

In terms of cost per inch, that's an affordable way to cover a lot of real estates and make a gigantic statement. It is an eclectic, tactile, bold, and completely unexpected way to dress up your bare wall.
Premium Gifting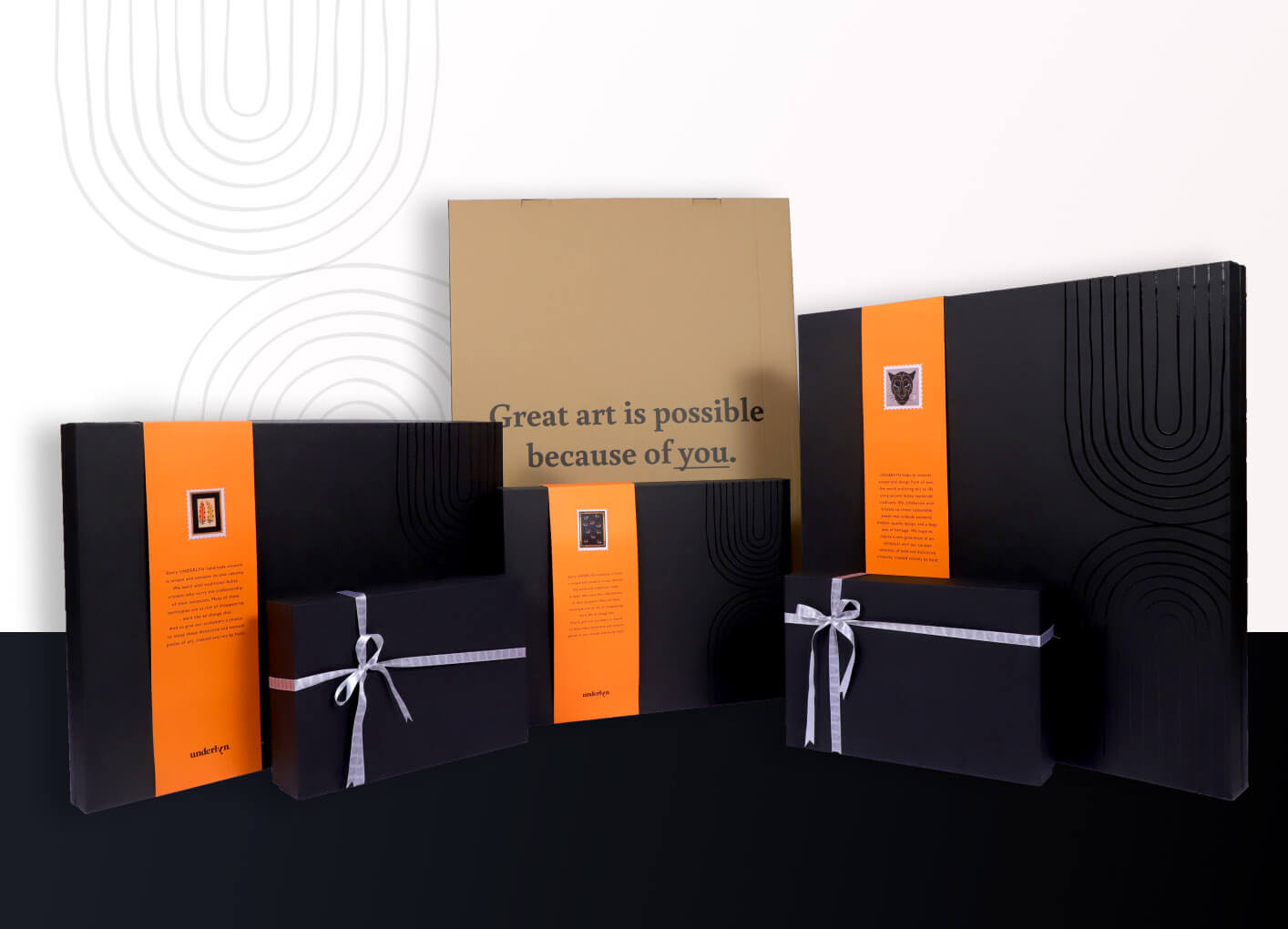 Premium Gifting
Our beautiful woven throw blankets come safely packed in our super-chic, gift-ready Underlyn boxes that are as soulful as the textile art they hold!

We believe "packaging" is part of the products we create - and our goal is to make our materials as earth-friendly as possible. To experience the majesty of the natural world is a privilege we do not take for granted. Even the smallest sustainable gestures can shape our future - that's why all Underlyn packaging is made of either recycled and/or biodegradable materials and is 100% recyclable.